INVESTING IN AUTOMATION: HOW OUR NEW VERTICAL MACHINING CENTER BENEFITS OUR CUSTOMERS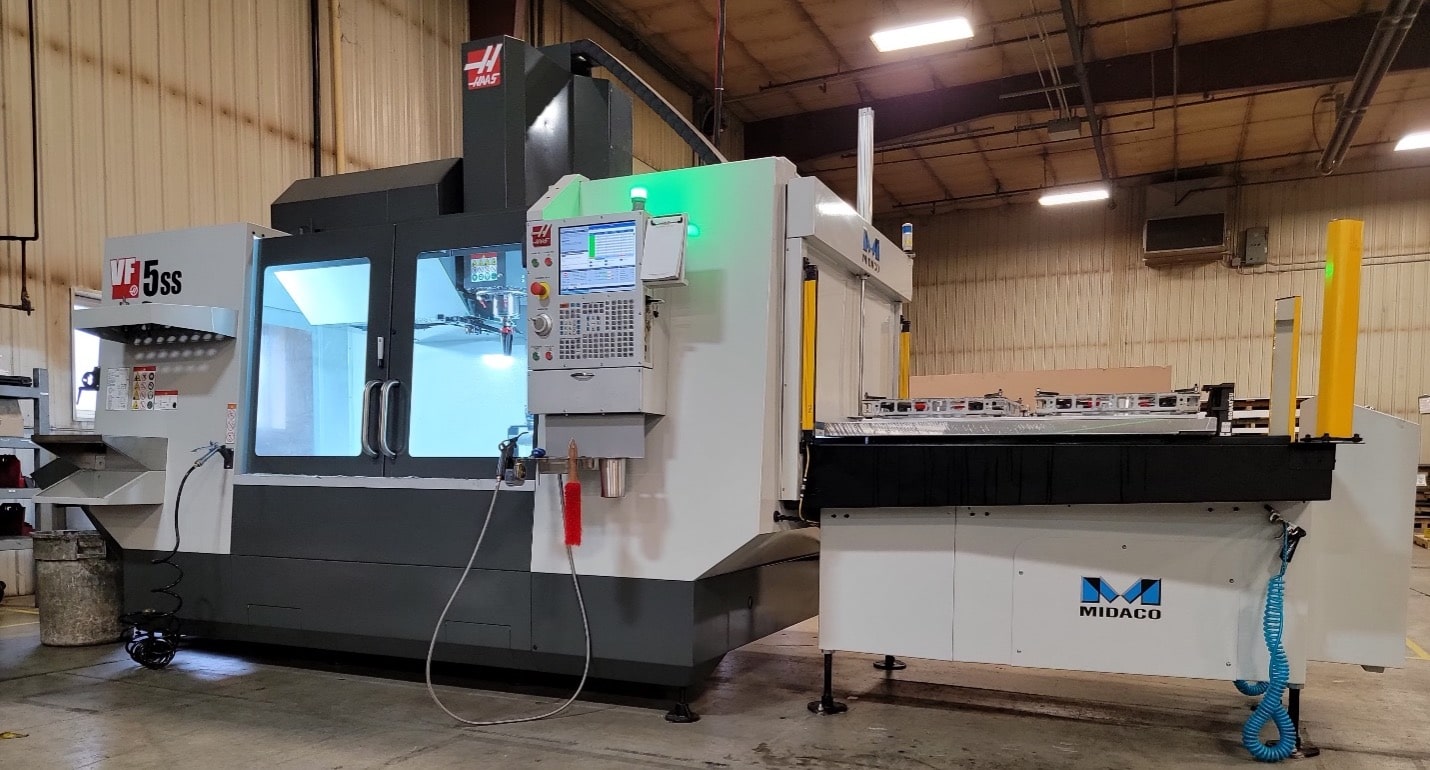 March of 2022 boasted the addition of a HAAS VF-5SS with Midaco pallet changer and Wireless Intuitive Probing System (WIPS) to our machining fleet at Counterpart, Inc. This is a welcome addition as we continually improve our processes with automation which supports throughput to meet customer demand and make our working environment as high tech and operator friendly as possible.
BENEFITS OF THE NEW HAAS VMC WITH PALLET CHANGER AND PROBING
Increased throughput
The Midaco pallet changer allows us to utilize the cycle time of the machine to change over parts. Since the pallets are shuttled in and out of the machine when complete, the machine can get right to work machining the next part rather than waiting for the operator to exchange parts. This keeps the machine running and greatly improves throughput which in turn allows us to produce more parts on time for our customers.
"The new machine saved us over 10 hours in the first 2 days!"   - Breanna P. (Production Planning)
Improved changeover
Less downtime = More of your parts, FASTER!
With the WIPS system we can easily and more quickly touch off tools and workpieces. With built-in cycles, the operator can simply input information, hit go, and the machine will collect the data it needs to accurately produce your parts! WIPS cycles can also be integrated into programs for high-frequency jobs to eliminate the need to manually jog the machine; Simply load the program and go! All these add up to greatly reduced changeover and allow more time for production.
Quality
The WIPS system can also be used to ensure quality of parts produced, in real time! We can perform part measurements and feature recognition to ensure product specification is met. The system can also perform tool breakage and tool wear checks and stop production before one of these causes a defective part.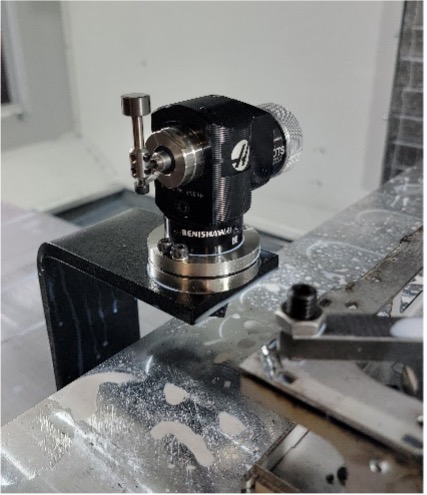 Safe work environment
The pallet changer prevents us from having to open and close the machine doors between every cycle and eliminates the need to reach into a machine enclosure to perform part changeover. Automatic probing cycles eliminate the need for manually moving the machine while to doors are open. All of these items make the work environment safer and more operator friendly.
Counterpart Inc. is committed to providing our employees with the safest work environment possible. CLICK HERE to see our career paths and HERE TO APPLY TODAY!
Flexibility
Having multiple pallets gives us the flexibility to run multiple products in conjunction. The simplicity of programming allows us to quickly select which product we want to run on which pallet. This machine flexibility allows us to utilize the machine capacity quickly and easily to best meet our customers' demands!
CONTACT US TO LEARN MORE ABOUT OUR SERVICES
Let's see how our new automation can benefit you!  CONTACT US TODAY! Click Here to and fill out the form to send us an email. OR call us at 605-692-5952.