Along with a full line of metal fabrication equipment, we offer precision CNC punching services. Our punching machines have the capacity and automation to deliver high volume metal parts while maintaining industry leading tolerances.  In addition, they often enable us to eliminate costly secondary operations such as hardware insertion, machining, edge conditioning, and reaming.
With a streamlined punch fabrication process thanks to our continuous improvement efforts, we can deliver the precision punched part you need, fast. Whether you need a complex assembly or high volume production support with CNC turret punching, we can help. Our team of customer service representatives, engineers, and quality technicians are available to launch your part into production.
CNC punching services at Counterpart, Inc. deliver a diverse range of parts. We can greatly enhance your productivity and performance, while providing cutting edge solutions. We work with a wide range of industries on a wide range of metal and CNC turret punching projects, including agriculture, construction, medical, oil & gas, transportation, and others.
We support rapid production schedules, stocking programs, JIT deliveries, and custom packaging solutions. Whatever it takes to get you better parts, faster!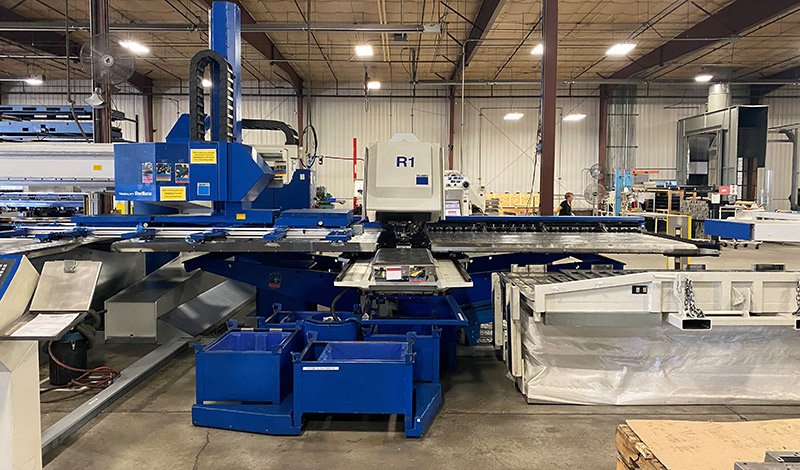 CNC Punching Material Capabilities
Carbon and Alloy Steel
Stainless Steel
Aluminum
Copper and Brass
Plastics
If you have any questions please contact us to see if our CNC punching capabilities match up with your needs.
Request a Quote for Metal Fabricating Services
All the Counterpart, Inc. team needs from you is a description of the project, relevant production files (.PDF, .DXF, .STP, Solid Files), and services you're looking for. We'll compile a quote and send it your way.