OUR NEW AUTOMATED COBOT WELDING CELL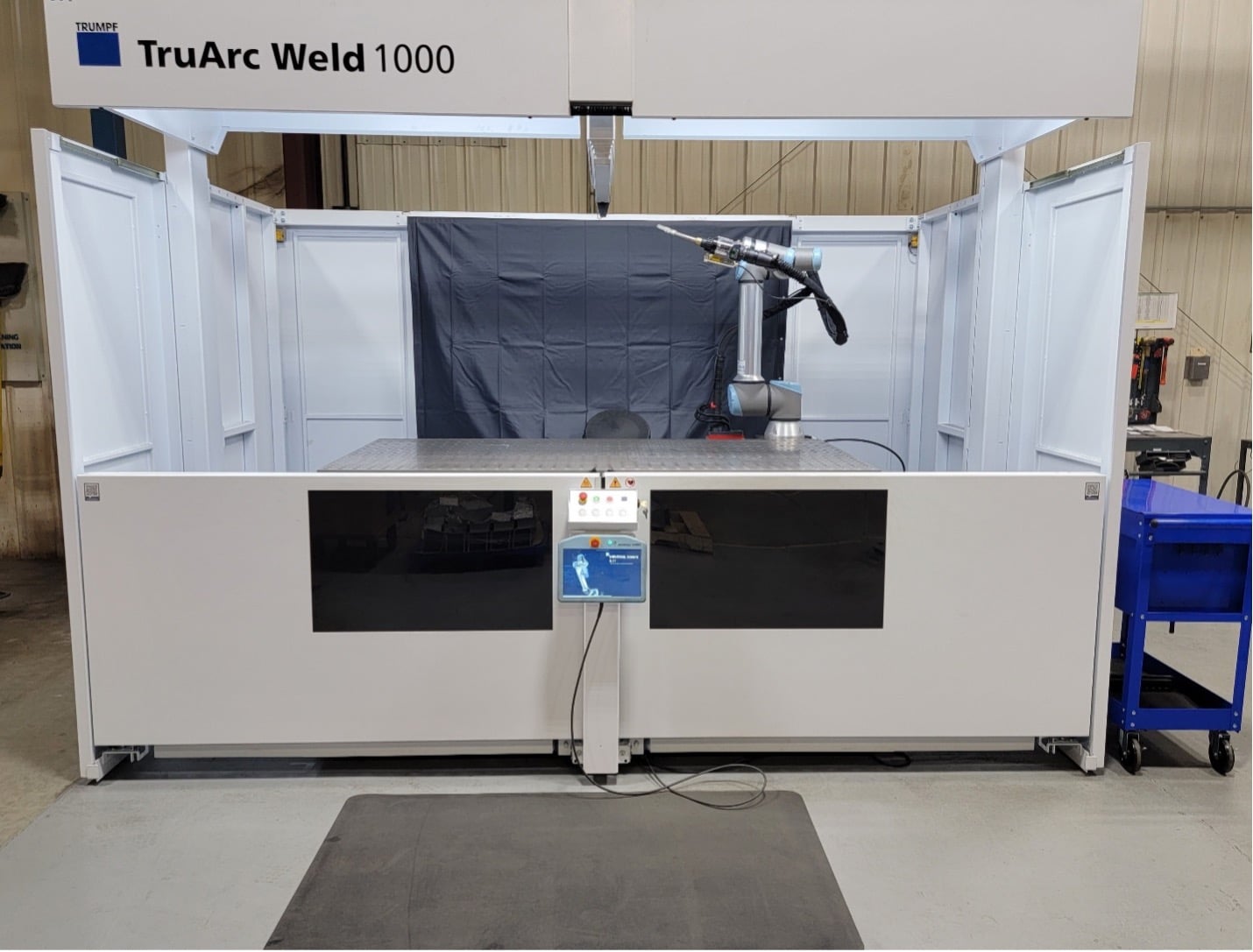 Arriving just before the end of the 2021, we are happy to offer the TruArc Weld 1000 option to our growing line of weld offerings. The cell is already fully commissioned and operational, with hundreds of assemblies already produced.
Automated cobot welding is gaining traction with sheet metal fabricators as a hybrid option able to fill in production gaps between fully-robotic weld cells and manual hand welding. This means a flexible machine that allows for high quality, long run capabilities but also quick changeovers to support your diverse product demands.
The Counterpart Inc. team is excited to be able to work with customers from design to assembly on the many applications of this technology! Learn more about the benefits and how we can put our automated cobot welding services to use for improving your business.
Opportunities for the truarc weld 1000 and your business
This new equipment offers several key opportunities versus our existing laser weld cell, robotic MIG weld cell, and manual welders.
Consistent, Easily Repeatable Welding
Thanks to high-performance equipment from Fronius and set-up parallel to production using two-station operation, this machine keeps welding until the job is done!
Easy Programming Performed by the Operator
This machine is programmed and operated by our trained welders, directly at the workstation. Gone are the requirements of programming with a 3D model and instead they are replaced by quick and easy machine instruction exactly where the actual work is performed.
Quick Set-up
New assemblies can be fixtured, programmed, and completed in minutes instead of hours/days. A two-station cabin with a partition wall allows for parts to be fixtured while the cobot is operational.
Safe Work Environment
With anti-glare protection, self-cleaning exhaust system, LED lighting, and a collaborative robot this machine has the operator in mind.  A safe work environment encourages higher employee engagement, a reliable production schedule, and better parts for our customers.
CONTACT US TO LEARN MORE ABOUT OUR SERVICES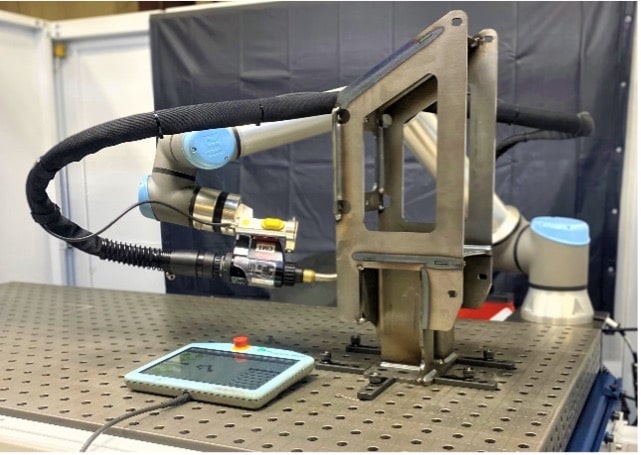 Now that you know more about what automated cobot welding can do for your business, we welcome you to work with us and see how our new technology can help to improve your bottom line and grow your supply chain.
Contact us if you have any questions and we can discuss our services further! Please submit the contact form. Or call us at 605-692-5952.