Design for Manufacturability: How a change in thinking can add value and reduce lead time
At Counterpart, Inc. we work everyday to understand our customers, their products, and their bottle necks.  As a consultative supplier, we can pull from over 27 years of experience as a contract manufacturer to evaluate existing products, understand pain points, and improve design to build a better supply chain for our customers.  Recently, we took on the challenge of helping a customer redesign a motor mount to achieve exactly that.
The resulting design changes reduced cost by 25% and improved production lead time from 8 weeks to 2 weeks.
Existing Design:
Four separate part numbers to create one assembly.
Seven pieces of sheet metal and tube requiring four different machines and three different material SKUs.
Twelve weld joints and a custom weld fixture to hold required tolerances.
Reliant on multiple metal suppliers for all required materials.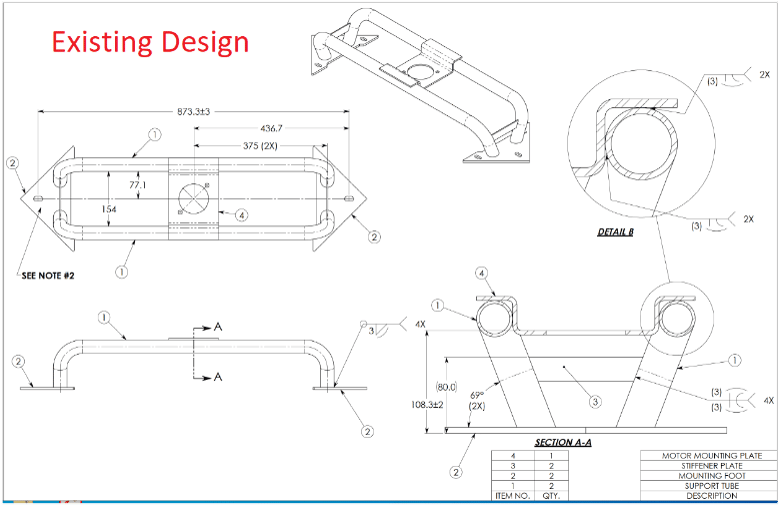 Redesign Process:
Concept #1
Counterpart, Inc. conducted several meetings with our customer's design engineering and purchasing teams to understand the application, assembly requirements, performance requirements, and lead time demands.
Using that feedback, we developed several options to present back to the customer with the goal of reducing complexity, improving lead time, and reducing cost.
Concept #1 used one material type, two machines to produce, and reduced the weld time.  Additionally, a weld fixture was no longer required.
Feedback from our customer's engineering team quickly determined that additional strength was needed and a "hinge" issue was found along the triangular mounting plate.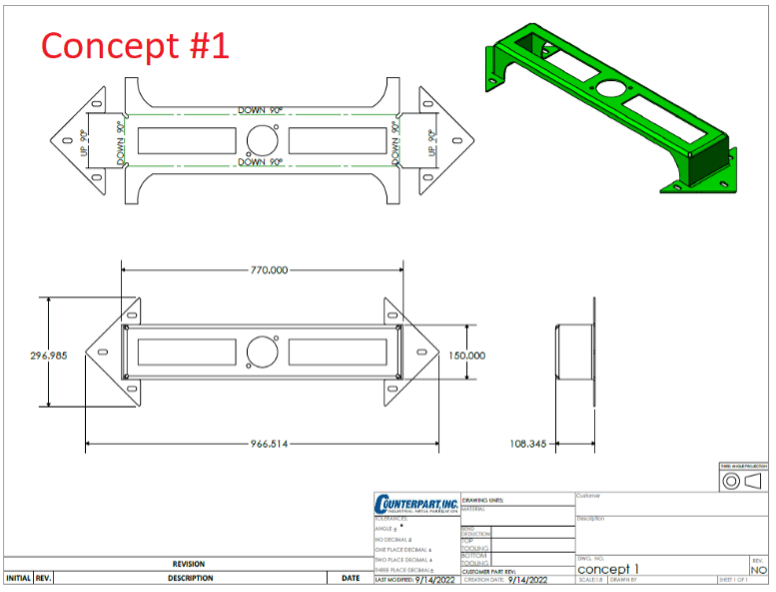 Concepts #2 & 3
Using the strength requirements as our primary objective we created these next two options to assure a usable design.
These concepts both reduced piece parts, complexity, and cost…all while improving lead times.
Concept #2 eliminated welding, but still created a "hinge" issue along the triangular mounting plate similar to Concept #1.
Concept #3 functioned as needed, but increased complexity.
We still saw opportunity for improvement and went back to the drawing board one last time with the goal of finding a solution closer to Concept #1.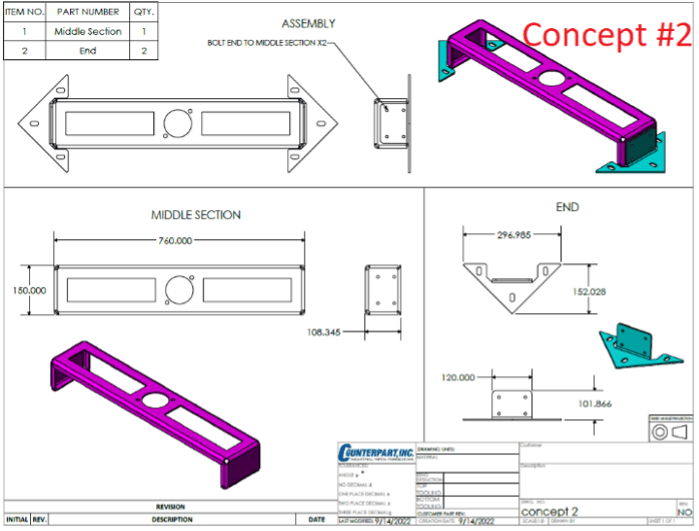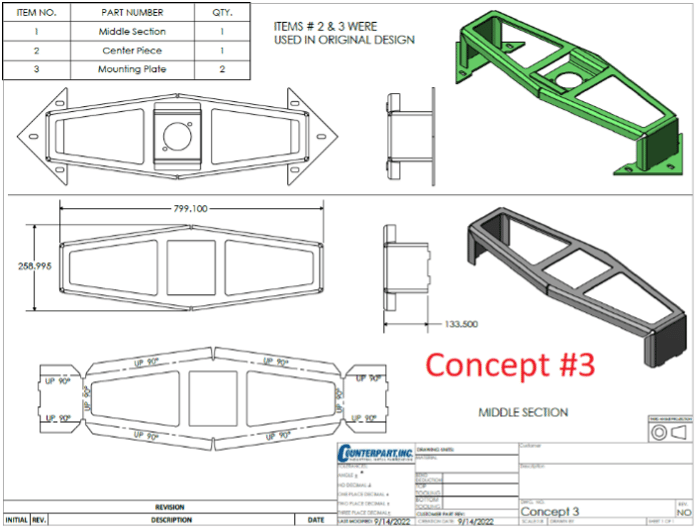 Final Concept
As a final design, we were able to pull in all of the advantages of Concept #1 and meet the strength characteristcs of Concepts #2 & 3. This final desgn accomplished:

Single piece of sheet metal
Mounting holes changed to slots
2 of the 3 mounting slots moved to side flanges to eliminate hinging on the mounting forms.
100% of the welding removed
Increased velocity of production (reduced lead time)
Simplified design for improved quality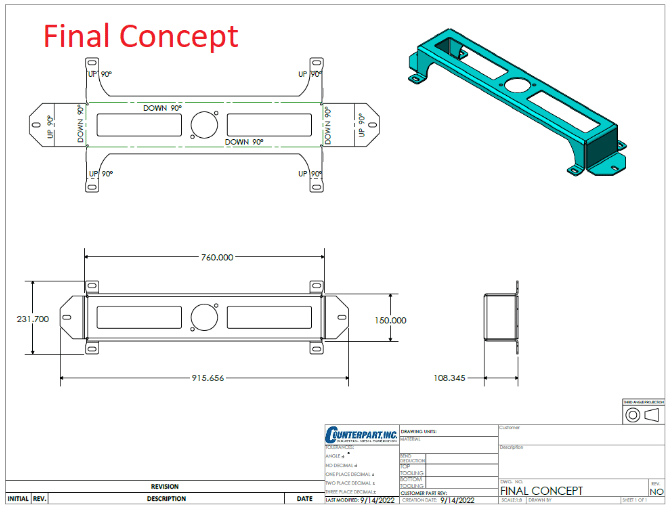 CONTACT US TO LEARN MORE ABOUT OUR SERVICES
Let's see how Counterpart, Inc can improve your supply chain!  CONTACT US TODAY! Click Here and fill out the form to send us an email. OR call us at 605-692-5952.