Laser welding is our newest investment in metal fabricating technology.
As a full line metal fabrication company, we have chosen laser welding equipment as a complement to our 2D fiber laser cutting, precision CNC punching, 6-axis press breaks and in-house powder coating.
With our laser welding services, Counterpart, Inc. is ready to collaborate with your design team to deliver assemblies that are in spec and on-time. With this technology, we are able to enhance your productivity and performance, while providing cutting edge solutions.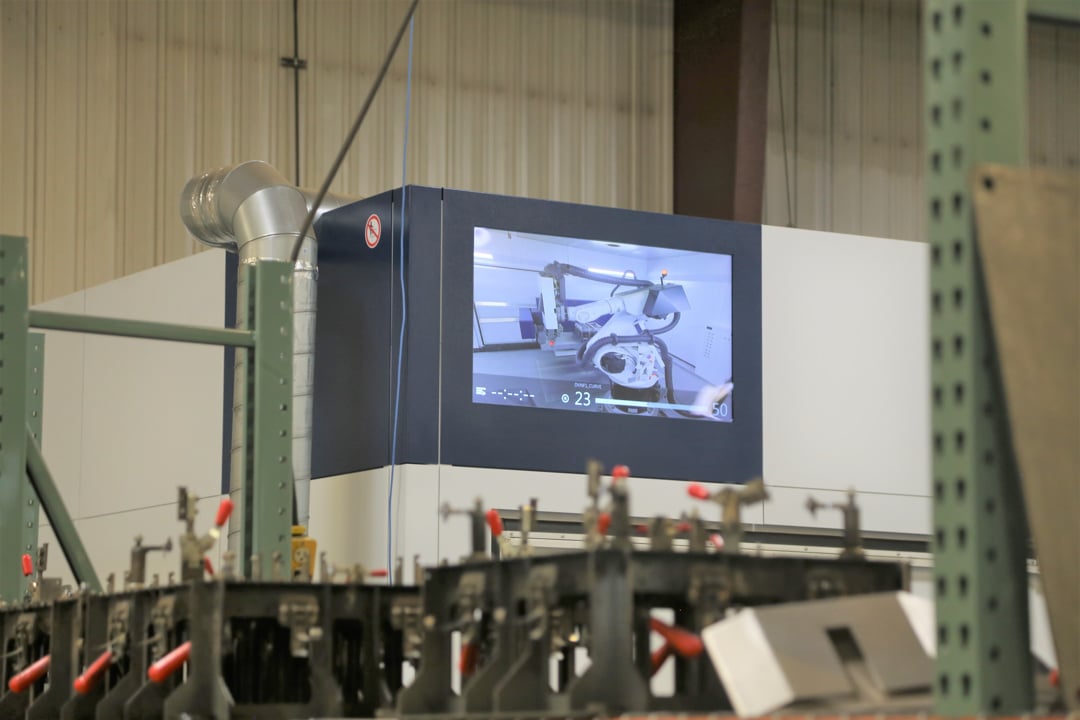 The laser welding process can help many industries cut lead times and labor costs, growing your bottom line. We work with a wide range of industries on a wide range of projects, including:
Food Service
Point-of-sale
Electrical enclosures and cabinets
Agriculture
Construction
Medical
Oil & gas
Transportation
and more!
Trumpf TruLaser Weld 5000 Cell Specifications
Robotic system with positioning tolerance to +/- .002"
Weld capabilities: heat conduction welding, deep penetration welding, FusionLine welding (wire-fed)
Automatic rotary changer for around-the-clock production of high volume parts
TruDisk Fiber Laser technology
With the Trumpf TruLaser Weld 5000 Cell machine, high-speed robotic welding is made possible with 6-8x faster than a standard robotic MIG welding machine. This advanced laser welding technology increases throughput and improves accuracy, while dramatically reducing heat distortion and discoloration. Weld seams are nearly invisible, oftentimes without labor intensive grinding and sanding.
Laser Welding Material Capabilities
Aluminum
Stainless Steel
Carbon and Alloy Steel
Coated Metals
Copper
If you have specialty materials that aren't listed, contact us to see if our laser welding capabilities match up with your needs.
Counterpart, Inc.
Industrial Metal Fabrication
214 32nd Avenue
Brookings, SD 57006
(t) 605-692-5952
(f) 605-692-3727