7 Steps of Autonomous Maintenance in Metal Fabrication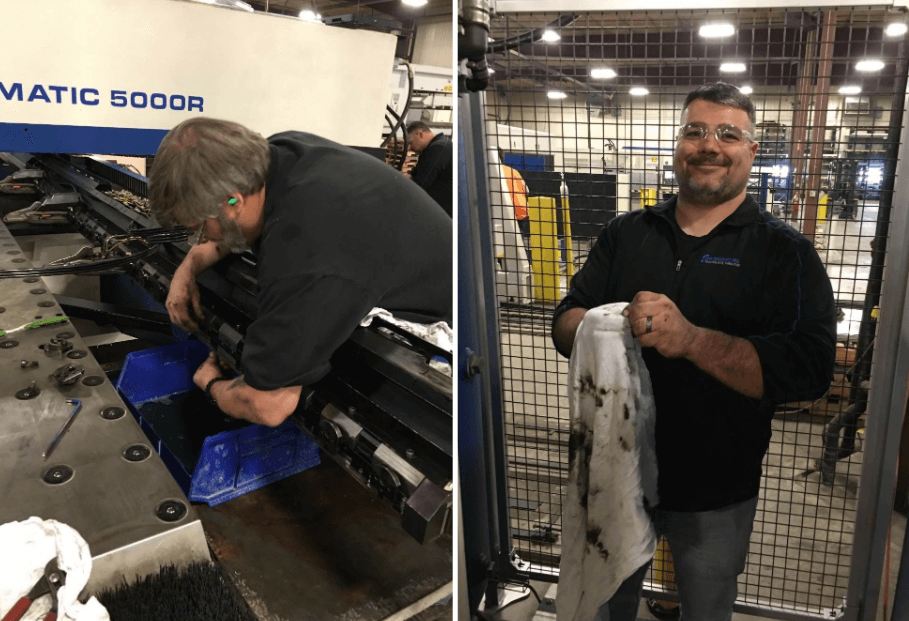 At Counterpart, Inc., we take a systematic approach to metal fabricating.
We implement Autonomous Maintenance to continuously improve our processes and deliver our services efficiently.
Autonomous Maintenance (AM) is an operations focused program aimed at slowing the deterioration of our assets. Implementation follows a structured global model consisting of tools, techniques, best practices and principles.
The goal is zero unplanned downtime, which is leveraged to meet our customers' on-time delivery requirements.
The 7 Steps of AM in Fabricating
There are seven steps to AM for our metal fabrication processes that help us eliminate down time and make better ideas for improvements.
1. Initial Cleaning
Through an initial inspection, machine operators detect any problems of line management. Cleaning and lubrication procedures restore the line to its original state. This initial cleaning and line managing is done to restore machines to ideal working conditions, while identifying signs of deterioration or loose nuts and bolts.
2. Countermeasures Against Sources
After the initial cleaning, determining the source(s) of contamination can often be solved by finding hard to reach areas. Then, taking actions to counteract the source of contamination leads to better quality control.
Eliminating the contamination promotes orderliness and reinstates the peak condition of equipment.
3. Tentative Standards
When improving quality control overall, developing tentative standards for cleaning, lubrication, and inspection kicks off the process of standardization. Sustaining the benefits of the operation is best done with a clear guidelines and documentation of requirements for training.
4. General Inspection
Carrying out general inspections and monitoring overtime requires daily upkeep of machines and potentially adjusting assigned maintenance routines if it means improved productivity.
Training on equipment, products, materials, inspections, and other AM skills delivers clear communication to machine operators on duties.
5. Autonomous Inspection
Developing routine maintenance standards makes the process repeatable.
For example, using a color-coded system helps to indicate the order of machine checks and inspections being done by employees. Or, using other visual cues such as posters and wall signs serve as guiding principles for everyone.
6. Workplace Organization and Housekeeping
Standardized routine operations leads to greater workplace organization and housekeeping. Some of these operations could include quality inspections of products, life cycle of jigs, and setup safety.
7. Autonomous Management
The work isn't done until autonomous management is established.
This looks like periodical evaluations of procedures and spotting any shortcomings as opportunities for further improvement.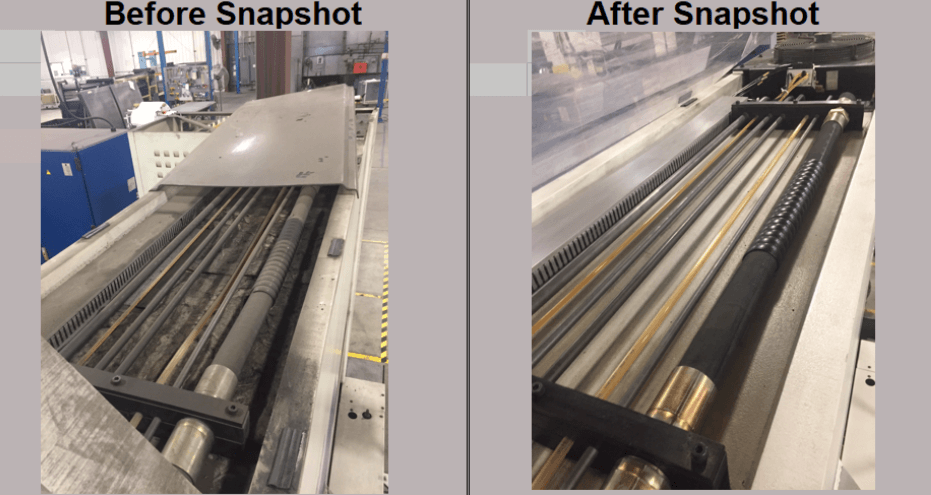 Applying AM to Metal Fabricator Services
The AM motto is: clean to inspect, inspect to detect, detect to correct, correct to perfect.
When applying autonomous maintenance, day-to-day operations are improved for machine operators. Actions like safety checks, cleaning, and lubrication are performed by machine operators with ease.
Let Us Know What Our Fabricating Equipment Can Do for You
If your company could use any metal fabricating support or anything else, request a quote from us to see how we can help.
Send a description of the project in mind along with any relevant production files (.PDF, .DXF, .STP, Solid Files) and services you're looking for. We'll send over a quote straight to you.